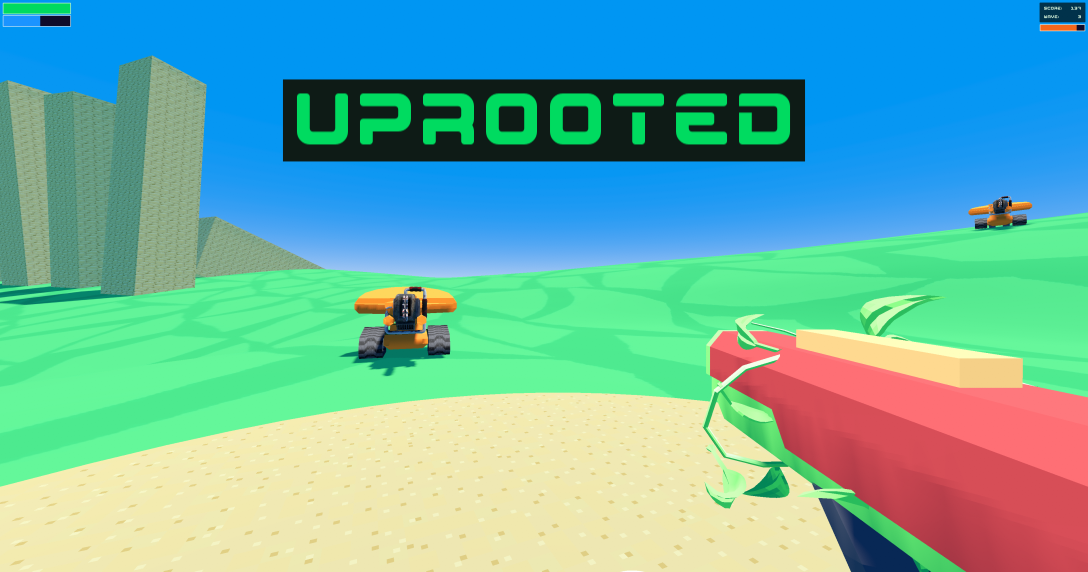 Uprooted
You are a tree-being, defending the last bastion of nature from the machine hordes. Fight for planet Earth!
How to play
In Uprooted, you can only fight back against the machine hordes by tapping into a water source. Dodge enemies while looking for water pools, then root yourself and activate your gun! But the hordes will keep coming, so you'll have to evade eventually!
Controls are also taught in-game!
Move with WASD
Look with the mouse
Toggle "rooting" with right-click
Shoot with left-click
Jump with Space
Sprint with Shift
Press F11 for fullscreen mode
Made in 48 hours for Global Game Jam 2023. Source code: https://github.com/voithos/uprooted
Credits
Made in 48 hours by:
For assets that were not created during the jam, see attribution: https://github.com/voithos/uprooted/blob/main/ATTRIBUTION.md